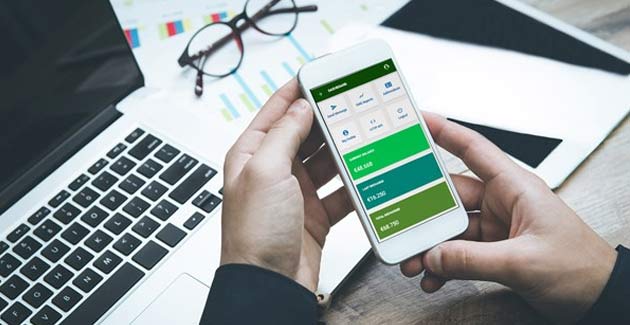 Send a Message to Individual Numbers
Sometimes you may wish to send a message to just a few members in your phonebook and not the entire group.
Here is how this can be done easily…
1. Click My Contacts > My Address Book
2. Click "Manage" beside the Phonebook the numbers are in

3. Tick the box to the left of the numbers the message is to be sent to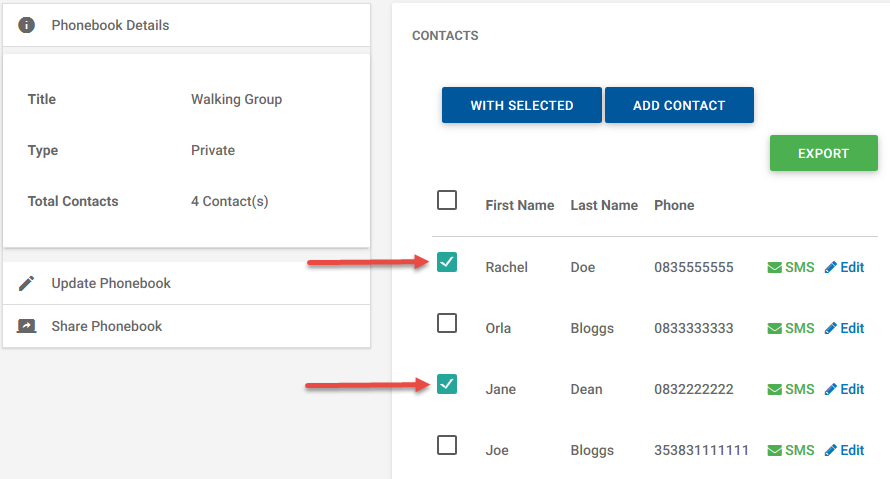 4. Click the blue "With Selected" box and choose "Message"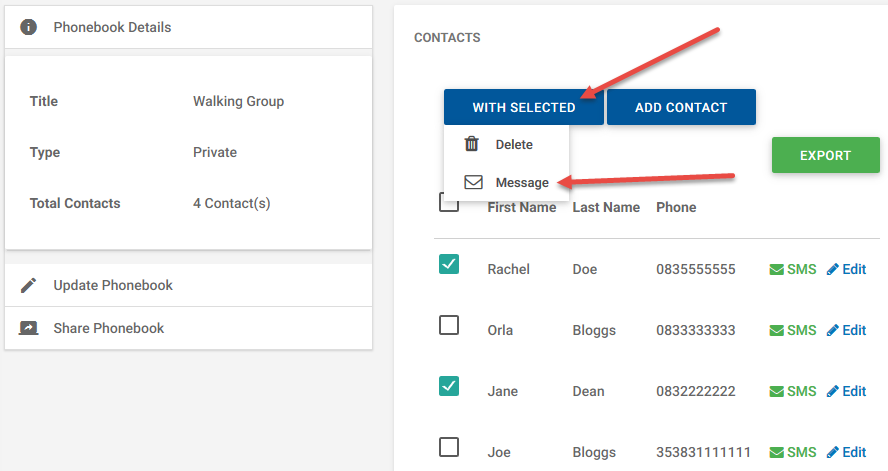 5. A message asking if you want to continue will appear, click "OK"
6. The Compose page will appear with the numbers already in the "Type Recipients" section
7. Compose your Message as normal
*Note, ensure to only chose:
"Sender ID" – if you do not want to receive a reply
or
"Use Shortcode" – if you want to receive a reply
8. Click the green "Send" button when the message is ready to be sent.